General Plumbing Services from Your Plumber in Naples, FL, and Nearby Areas
Count on AIM Plumbing whenever you need the experience and expertise of a reliable and professional plumber in Naples, FL, and nearby areas. We provide affordable and exceptional services, so expect our team to always attend to your plumbing problems promptly and efficiently. Whether you have a dripping faucet, constantly running toilet, or any other plumbing problem that requires immediate attention, we are the right team for the job. We serve clients in:
Importance of A Fully Functional Plumbing System
Your plumbing system is undoubtedly among the most critical structures on your property. This assures you of having a reliable and sufficient water supply for all your household needs. You can also avoid facing any issue that ends up with an unexpectedly high water bill. But like any other system, your plumbing will be affected by one issue or another at some point, requiring the attention of a reliable plumbing company. When that happens, don't hesitate to contact AIM Plumbing. We'll identify the problem and fix it promptly, restoring your peace of mind in the process.
DIY Repairs Are Not An Option
With some plumbing issues, you might get tempted to handle the job yourself. Nonetheless, this is trickier than you may realize. All it takes is a single misstep for minor problems to escalate into an emergency plumbing situation. DIY can also lead to broken or burst pipes, flooding, and a lot of hassles and extra costs. Instead, rely on AIM Plumbing; you can expect attention to detail from our plumbing specialists, who are always ready to provide a range of solutions.
Tips On Avoiding Plumbing Issues
Learning how to prevent plumbing issues such as burst pipes, leaks, and clogged drains can go a long way in keeping your home's plumbing system healthy all year long.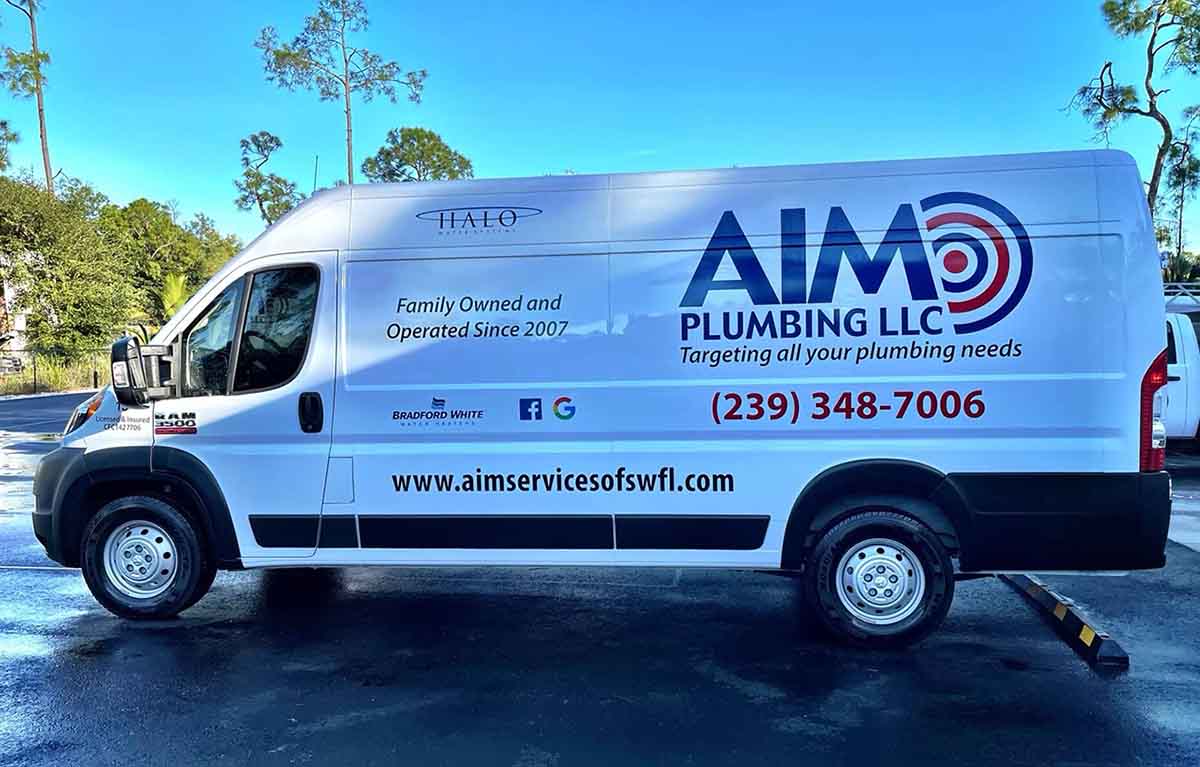 Here are a few tips to help you avoid costly plumbing repairs:
Our Full Range of Plumbing Services
Each plumbing issue is unique, which is why we offer a range of plumbing solutions that can take care of your sewer lines, drains, and water heater with efficiency and professionalism. Our team is well-versed in the following plumbing services:
Why Choose Us
Clogged drains, leaking faucets, and other general plumbing problems can cause inconveniences. Life doesn't stop even when your kitchen drain does, and our plumbers understand this. That's why we offer prompt and reliable general plumbing services. When you choose us, you are partnering with industry-leading plumbing experts who will ensure your complete satisfaction.
Call Our Team Today
If you have any plumbing issues, avoid further damage by calling AIM Plumbing today. When you call us, you can even benefit from $50 off any general plumbing services, as well as other special offers such as 10% off for military and first responders. Reach out to us via the online form or call us to book a service.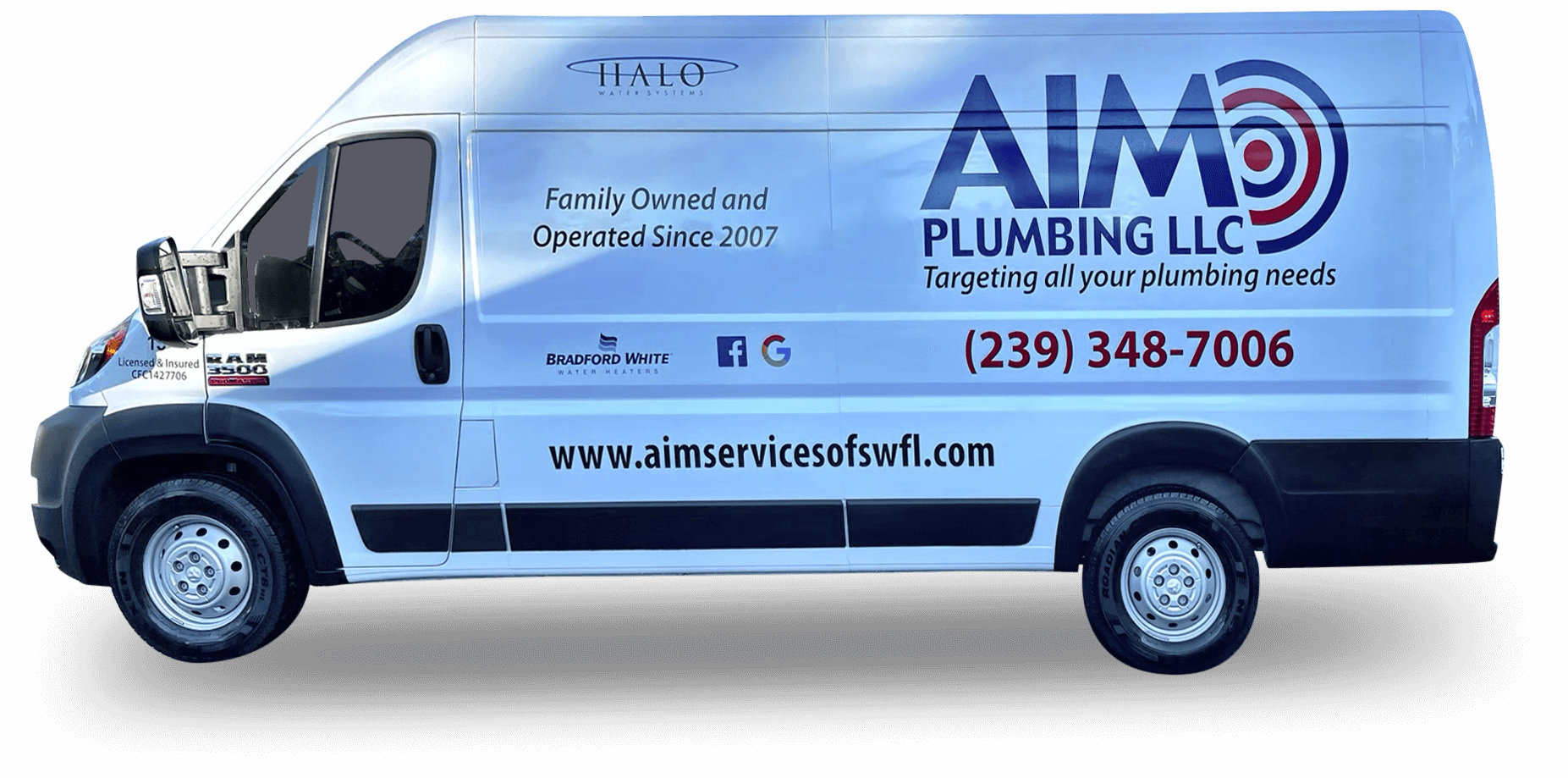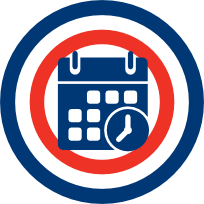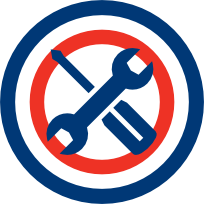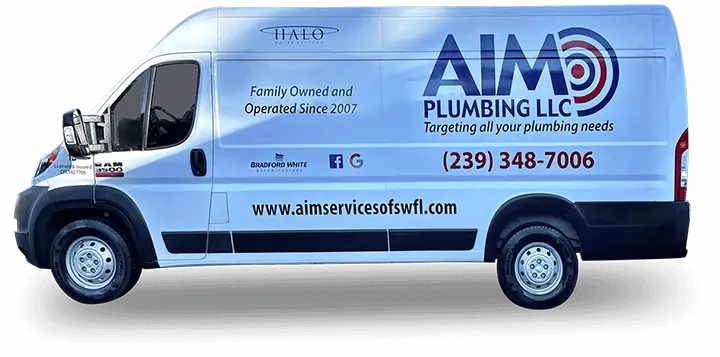 Call Our Experienced Team Today
AIM Plumbing is ready whenever you have a pressing plumbing need. We also treat our customers with 10% off for military members and first responders. All special offers must be mentioned upon booking the call. Contact us today to schedule an appointment or request urgent assistance.