About AIM Plumbing, Your Top Local Plumbing Company in Southwest Florida
Hire a plumber in Naples, FL, and nearby areas from AIM Plumbing for any drain, water heater, or sewer need. Whether you're calling us about an urgent issue or looking to explore your options with new plumbing installations, we've got the skills and resources required to leave you fully satisfied with our work.
Your Local Plumbing Experts
Quality comes first with AIM Plumbing. We're a full-service plumbing company with carefully screened, certified technicians who take pride in their work. We stay on top of the latest plumbing technology and common customer preferences to better serve our clients.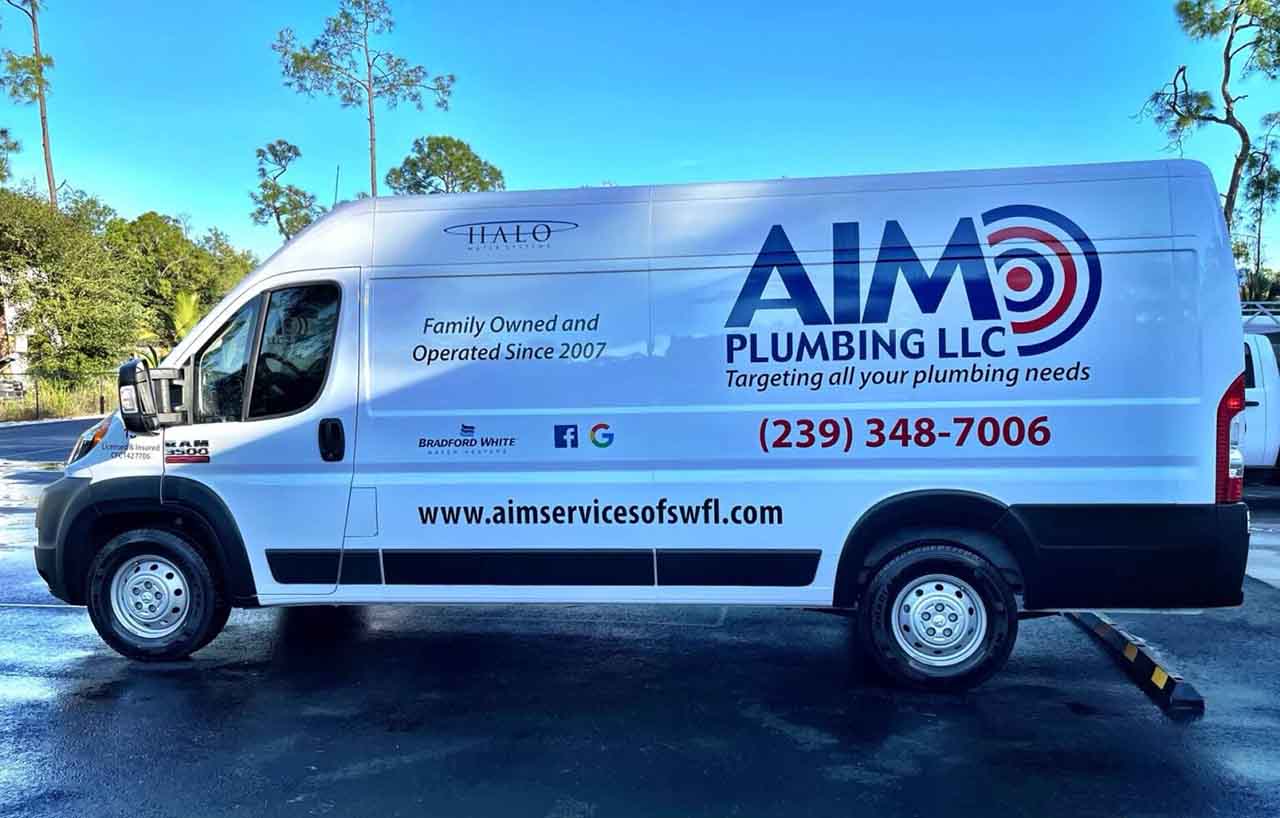 Why Choose Us
We're local, and not a national franchise or a plumbing company that only occasionally serves the Southwest Florida area. Since we're right in the heart of the communities we serve, we'll always be easily accessible. This is also the case even if it's just to ask a few follow-up questions once the work has been done.
Furthermore, we proudly stand by our work while also offering solutions that are appropriate for the situation, as minimally disruptive as possible, and long-lasting. As one of our clients, you can expect:
*Doesn't include the service fee.
Additionally, we follow CDC guidelines for COVID when making service calls. Regardless of what has you contacting us, you'll be glad you made us your top choice for plumbing services.
What We Do
Certified to install and service Navien products that include tankless water heaters, we provide a broad range of services. Whether you have general plumbing repairs or an emergency situation demanding immediate attention, we're ready to get to work for you. Our services include:
If it's related to home or business plumbing, odds are good we can get the job done. We look forward to meeting and exceeding your expectations with any service we provide for you.
Who We Serve
AIM Plumbing serves anyone in the Southwest Florida area in need of routine or emergency plumbing solutions. Our service areas include:
Our friendly, well-trained, and experienced technicians address both home and business plumbing needs. We welcome anyone looking for honest, pressure-free service recommendations and options. We also serve clients who prefer fair, upfront pricing and fast, attentive service.
Contact Our Friendly, Experienced Team
Creating pleasant, rewarding customer experiences is what we aim to do with every service call that comes into AIM Plumbing. Ask about our 10% discount for military members and first responders. All special offers must be mentioned upon scheduling an appointment. Call us or fill out our convenient online form to get started.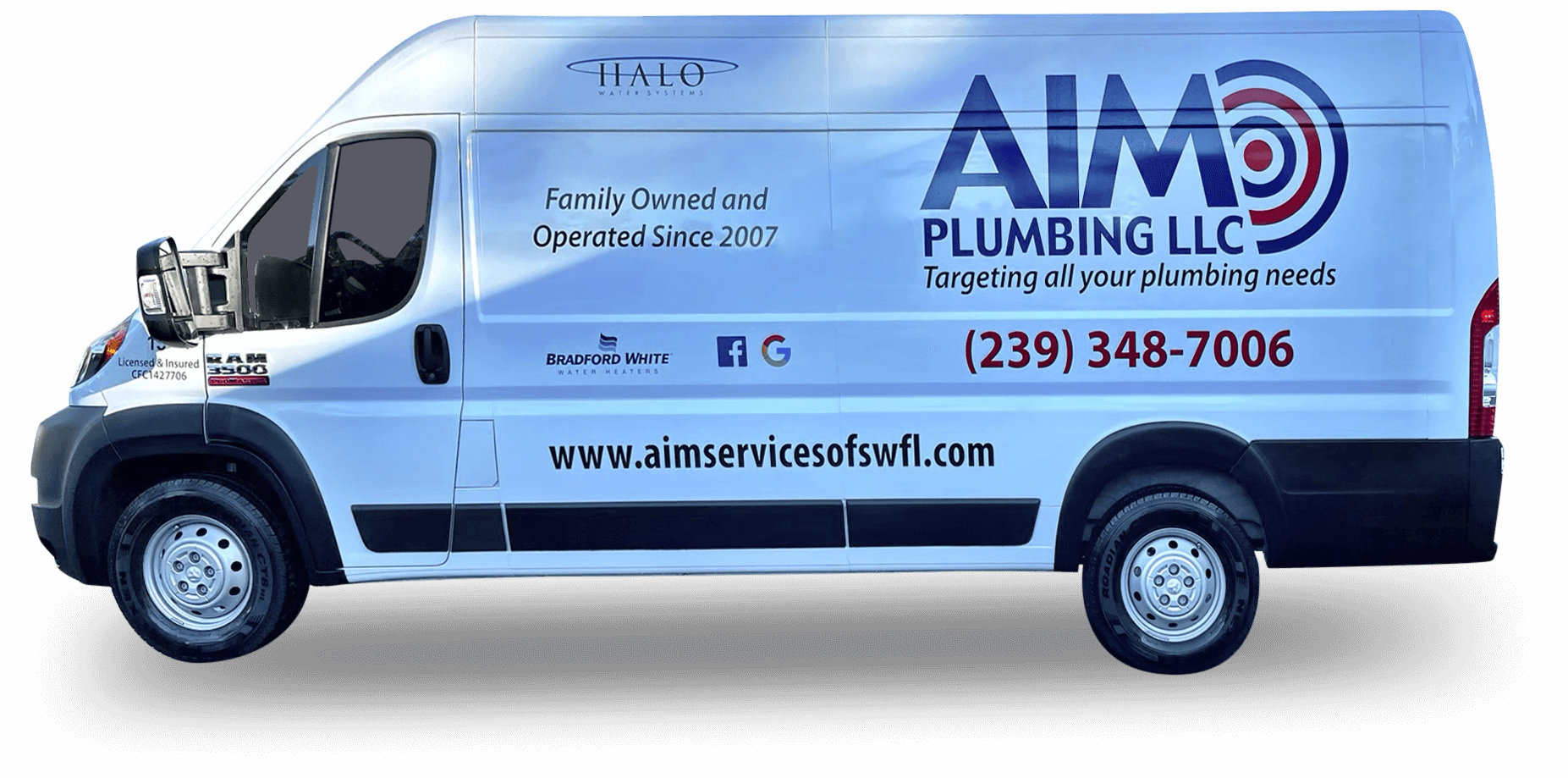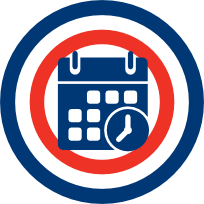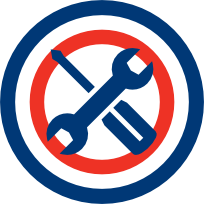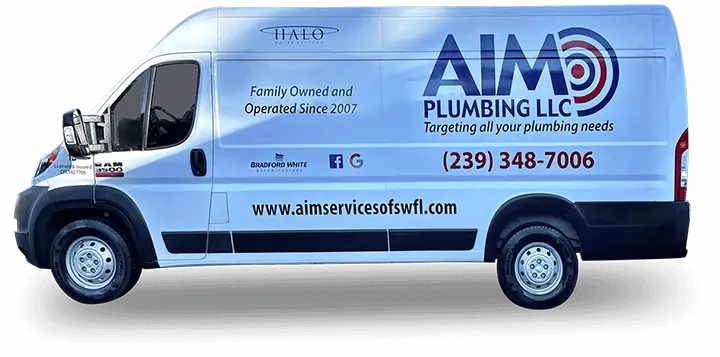 Call Our Experienced Team Today
AIM Plumbing is ready whenever you have a pressing plumbing need. We also treat our customers with 10% off for military members and first responders. All special offers must be mentioned upon booking the call. Contact us today to schedule an appointment or request urgent assistance.